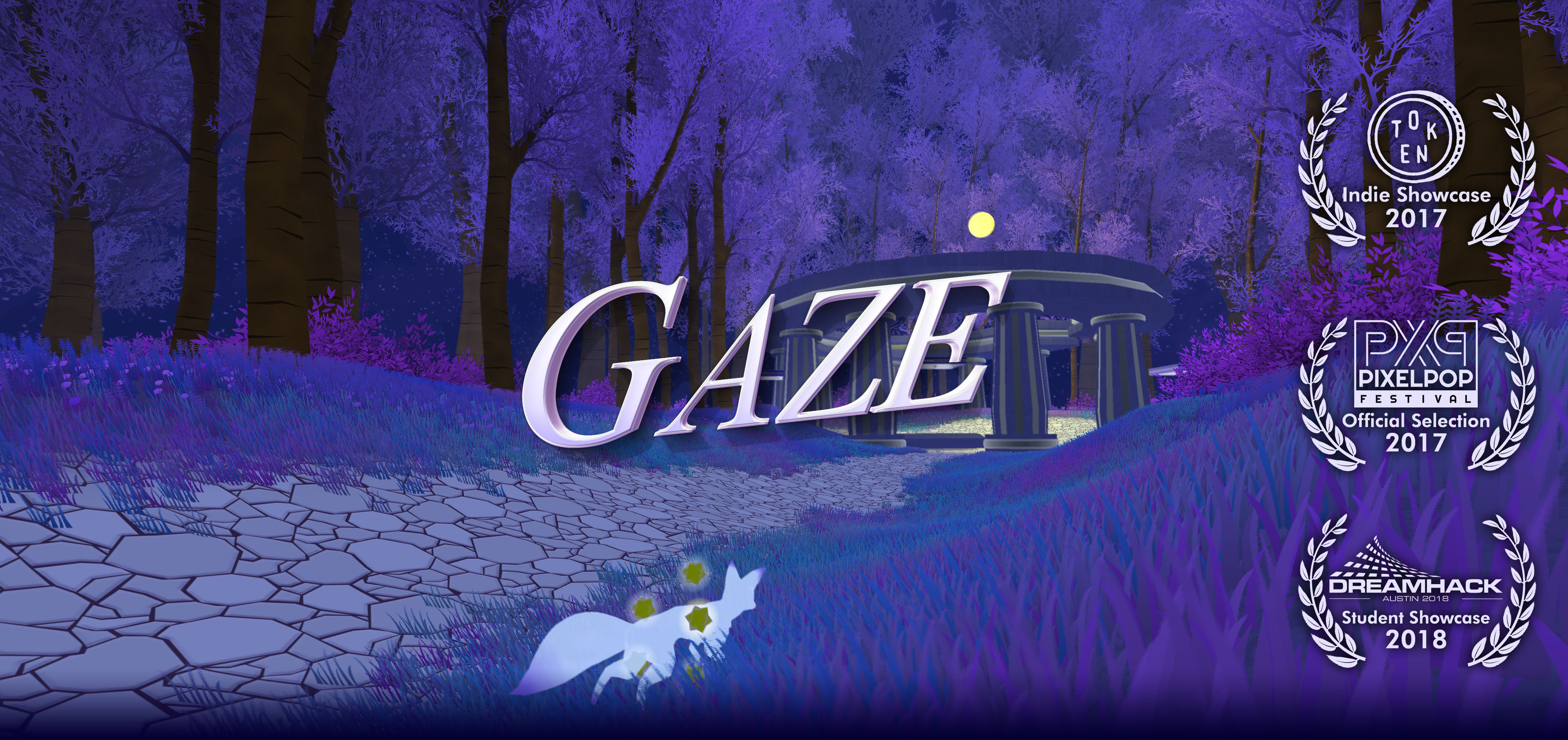 GAZE
A downloadable game for Windows
ABOUT
Use your celestial powers to move objects in the world and bring back the great animal constellations of the world.

"Among the show's most noteworthy project exhibited"
PixelPop's 2017 Official Selection
Orion, the famed hunter, sought to fracture the stars of all the animal constellations in the world. However, Vulpecula, the elusive fox constellation was able to escape his wrath and take shelter in the sanctuary of the stars, Artemis' observatory. As this fox, use your celestial powers to restore your fellow animal constellations to their former glory. Be warned though, while you can transfer your power to move objects in the world, even stars have their limits.
OUR LET'S PLAY
SOUNDTRACK

CREDITS
Sam Zapiain - Producer & Designer
Josh Delson - Environment Artist
Daniel Song - Level Designer
Brian Eschenbrenner - Programmer
Tabby Hein - Character Artist & Animator
Jacqueline Passehl - Programmer
John Micensky - Audio Composer
LEARN MORE
Download
Click download now to get access to the following files: